Rebel Wilson has introduced her partner to the world! Happy Pride Month!
On Thursday morning, Rebel Wilson confirmed her new relationship with girlfriend Ramona Agruma in an Instagram post. "I thought I was hunting for a Disney Prince… but maybe what I truly needed all this time was a Disney Princess," the Senior Year actress, 42, captioned a photo of herself and her lover Ramona Agruma on Instagram.
Thousands of likes and comments poured through, not only in support of the revelation but also of the new partnership.
"Rebel is in a beautiful place," a friend tells PEOPLE. "I've never seen her happier."
In the comments area, friends like Arielle Kebbel and Montana Brown soon expressed their support for the happy couple. "Happy Pride ICON!" said Tyler Barnhardt, who co-starred in Rebel's Senior Year.
Pitch Perfect co-star Kelley Jakle added, "I adore you both so much."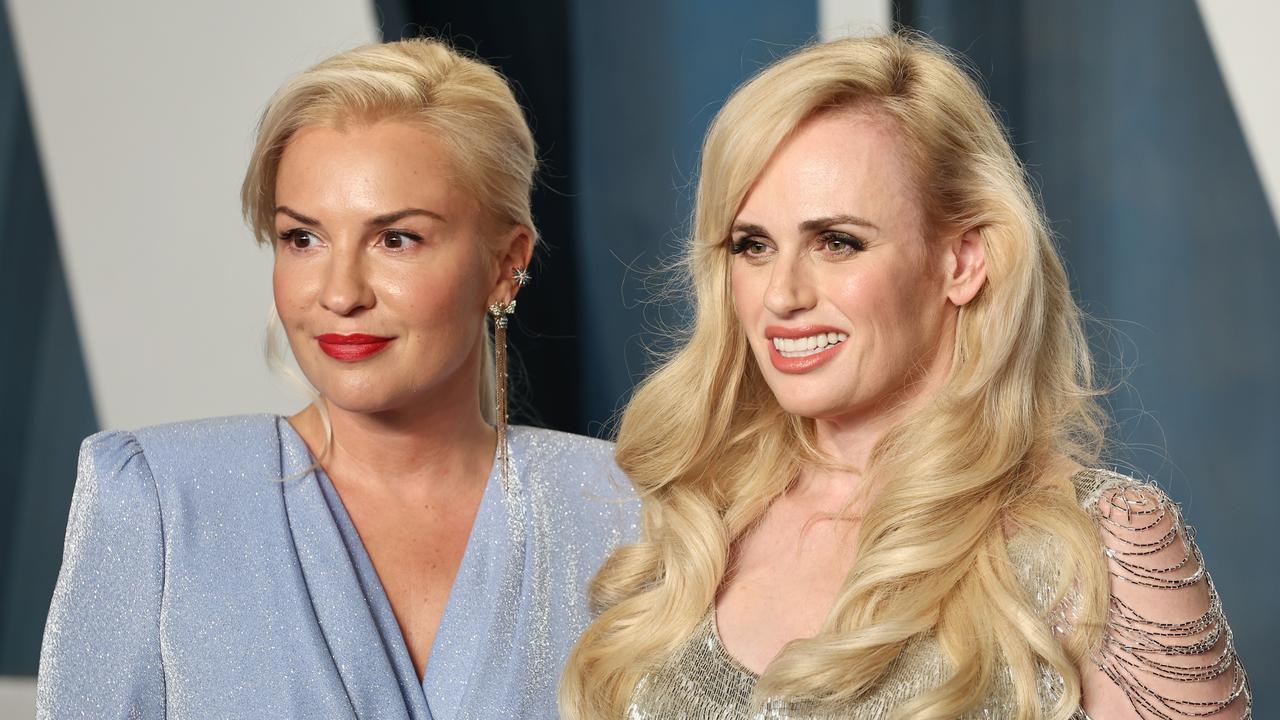 Wilson told PEOPLE last month that she met her new boyfriend "via a friend," though she didn't specify who that friend was.
"We talked on the phone for weeks before meeting. "It was a great way to get to know each other," she said. "In that respect, it was a touch old-school – very romantic."
"I believe that when your self-worth grows, so do your expectations of a partner, and it's nice to have someone who feels like an equal partner and to be in a good relationship," Wilson continued. "I'm not saying all of my ex-boyfriends are awful, but there were times when I was probably putting up with stuff I shouldn't have." So it's different to be in a truly healthy relationship."
Rebel's relationship announcement comes less than a month after she claimed on the U Up? podcast that she was "happily in a relationship."
Wilson and Agruma were spotted together at the St. Regis Deer Valley in Park City, Utah, for Operation Smile's 10th Annual Park City Ski Challenge a few months ago, although it's unclear when they started dating.
Wilson teased their relationship on Twitter recently
Recently, Rebel Wilson hinted to their relationship on Twitter.
Also read: Why Did Valerie Bertinelli Divorce Tom Vitale?
"Happy Memorial Day everyone, and thanks to the Ganzi's for an awesome long weekend in Florida!" she said besides a snapshot of Agruma, which was followed by hearts and rainbows.
During a recent afternoon out at the Santa Barbara Polo & Racquet Club to watch Prince Harry play with the Los Padres squad, Wilson proudly declared she was on "Squad Harry."
"I believe that when your self-worth grows, so do your expectations of a partner, and it's lovely to be in a good relationship with someone who feels like an equal partner," she added.
"I'm not saying all of my ex-boyfriends were awful, but there were times when I was probably putting up with stuff I shouldn't have." So it feels different to be in a truly healthy relationship."
Before Ramona Agruma, who did Rebel Wilson date?
Prior to her romance with Ramona, Wilson dated Jacob Busch, an heir to the brewing company Anheuser-Busch. In the summer of 2020, they confirmed their romance on Instagram, but they broke up a few months later in February 2021.
In 2019, Rebel also undertook a "Year of Love" experiment, dating "roughly 50 people in only one year."
"I purposely wanted to challenge myself and date a wide array of people in order to obtain that experience," Rebel stated. "However, it was a tremendous help in figuring out what I liked and didn't like for me." It had been a great time."
In November, the Pitch Perfect actress revealed to Folks that she was taking a break from dating following a "Hot Girl Summer," adding that she "did date a handful of individuals during the summer and I had a very fantastic time." "I'm single right now and looking for the appropriate match," she continued at the time. So we'll have to wait and see what happens."
She went on to say, "Every relationship teaches you something about yourself and what you're looking for." "I haven't discovered my soul mate yet, but I'm keeping my fingers crossed."
Also read: Aaron Rodgers New Girlfriend Is An Actual Witch?
Know more about Ramona Agruma
She is the founder of an environmentally friendly apparel line
Lemon Ve Limon, a sustainable apparel company based in Los Angeles that stresses comfort and affordability, is founded and designed by Agruma.
According to the website, "our wardrobe range will keep you confidently comfortable whether you're flying fancy, boat hopping, or simply running errands around Beverly Hills."
The 2021-founded company has an active Instagram account where they post aspirational product photos.
She's also the founder of a celebrity jewelry company
Agruma created luxury jewelry brand DeLys in 2013 and served as its creative director, according to her Twitter account. The brand, which features large stones and unusual forms, has been worn by celebrities and has been featured in top fashion journals such as Elle and Harper's Bazaar.
Wilson's Pitch Perfect 2 co-star, Hailee Steinfeld, was seen wearing the necklace at the film's world premiere in 2015, though it's unclear when Agruma and Wilson met. (Coincidence?)
She represents a high-end Turkish jewelry company as a brand ambassador
In addition to her other businesses, she is a brand ambassador for luxury jewelry company Bee Goddess, which handcrafts its jewels in Istanbul.
According to the website, Bee Goddess style is the love of a clean composition. "Bee Goddess style is obsessed with timeless design and the enjoyment of a clean composition," it reads. "The abundance of diamonds combined with minimalism symbolizes Bee Goddess' longing for purity and importance."
Bee Goddess jewelry has been seen on Gwen Stefani, Madonna, and, yes, Wilson.