Kliff Timothy Kingsbury is an American football coach and former quarterback who was born on August 9, 1979. He is the head coach of the NFL's Arizona Cardinals. Kingsbury signed a six-year extension on March 2, 2022, which will last until 2027.
When Kliff Kingsbury's girlfriend Veronica posted a picture of Kliff and talked about their trip to Croatia in July, she became the focus of media attention.
People have been very curious about Kliff's girlfriend, Veronica Bielik, ever since. Read the rest of the article to find out more.
Know About Kliff Kingsbury And Veronica Bielik's Relationship
A source told the New York Post that Kingsbury brought Bielik to the wedding of Sean McVay, who is the coach of the Rams.
SideAction says that Veronica recently shared a photo with Kliff on her Instagram Stories. In the caption of her post, she said that two years ago, she and Kliff went to a beautiful island in Croatia.
Also read: Who Is Christian McCaffrey's Girlfriend? Meet Olivia Culpo!
At the beginning of this summer, there was a report that Kingsbury and his girlfriend had taken the next step.
"Kliff and Veronica are living together," a person close to the couple told the outlet. This summer, they spent a great deal of time together. But now that football season has started, Bielik seems to be giving herself some time. She goes back to Poland for short trips with her friends on vacation, and then she comes back.
Meet Veronica Bielik
Bielik is additionally an entrepreneur. She was a co-founder of Spotlight Agency, a company for influencer marketing. She also currently works for Bang Energy. She has also worked for well-known fashion brands like Pretty Little Thing, New Balance Poland, and Guess.
She is a Polish fitness model, entrepreneur, and social media influencer with 3.4M followers on Instagram under the handle @veronicabielik. She keeps posting beautiful photos from photo shoots with different brands and from her trips. She rarely posts about her boyfriend on her Instagram account.
Kliff Kingsbury Background
Kliff Kingsbury was born in the U.S. city of San Antonio. His father, Tim Kingsbury, is a Purple Heart-winning Vietnam War veteran. In the year 2005, his mother died only because of Soft tissue sarcoma. Kingsbury got his Bachelor of Business Administration in Management from the Rawls College of Business at Texas Tech University in 2001.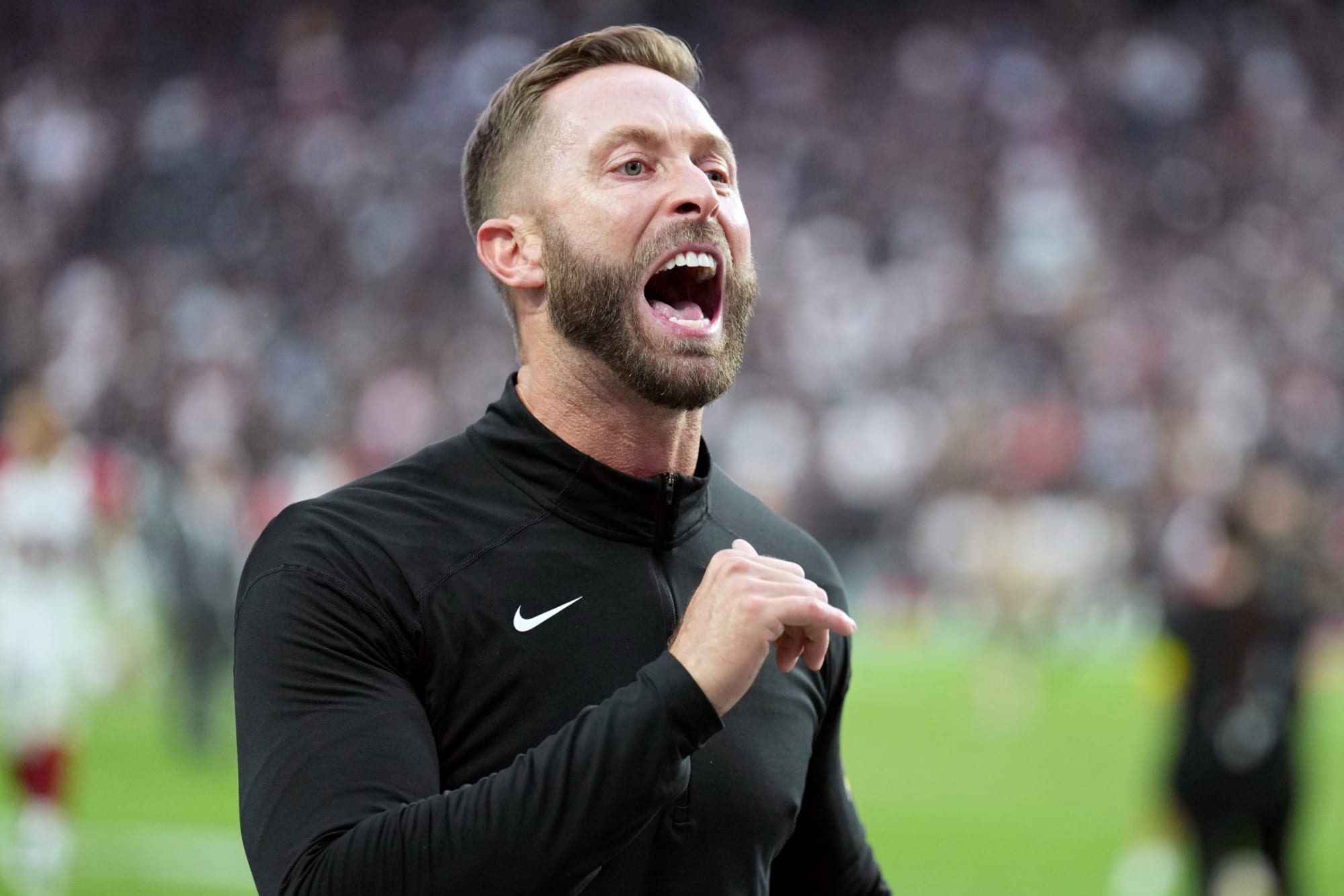 Also read: Who Is Mason Mount's Girlfriend? Has He Broken Up With Chloe Wealleans-Watts?
Kingsbury played high school football at New Braunfels High School in Texas, where his dad, Tim, was the head coach. Kingsbury was also a participant of the baseball, basketball, and track teams. As the quarterback for New Braunfels, Kingsbury threw for 3,009 yards and 34 touchdowns while leading his team to the Class 5A Division II semifinals and a 13–2 record. He was named the offensive MVP at the Texas High School Coaches All-Star Game. Kingsbury graduated third in his class of 450, and he made Academic All-State. In May of 2018, Kingsbury was formally inducted into the Texas High School Football Hall of Fame.